22
09
2007
Bangkok (since 20.09.2007)
Here you find a couple of photos of our first days in Bangkok. First of all, we spent a lot of time at Wat Phra Keo, as we are supposed to as proper tourists.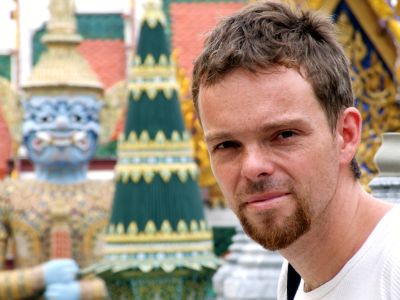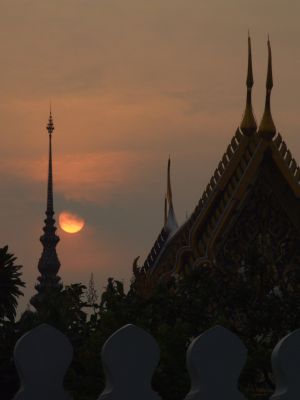 Secondly, we visited the famous Khaosan Road, where you can purchase lots of interesting things - apart from the usual tourist stuff (hats, bags, sunglasses), also driving licences and press cards and diploma certificates. Useful, isn't it?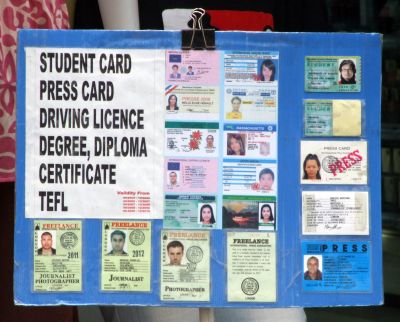 And guess what happend:
(Click on the picture to enlarge.)
Moreover we found more bizzare things: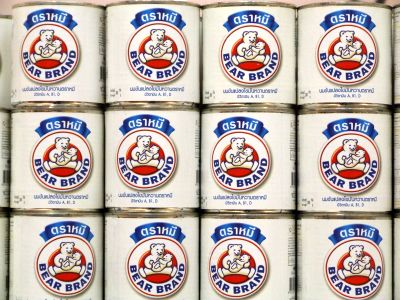 The famous "Kondensmilch" is also exported to Thailand.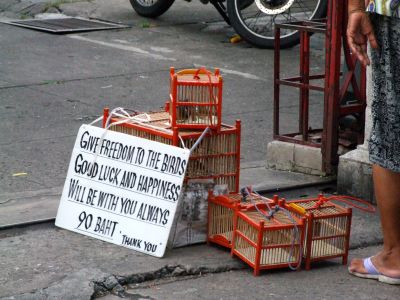 Buying locked-up birds and letting them fly enhances your chances of getting to Nirvana.
Boys playing games with crown caps while being observed by several buddha statues in plastic sheets.
Stunning Thai classification systems.
Elephants orbited by taxis.
Tonight we met a very nice friend of Olaf, Look-kade, who took us out for a delicious meal to Sandy's and gave us a very helpful introduction to Thai culture, Royal history and local food. (Thank you so much for everything and thanks also to Olaf who introduced us to each other.)
There's a whole lot more to tell.
Maybe tomorrow, maybe later.
Carmen
Comments :
3 Comments »
Trackbacks :
No Trackbacks »